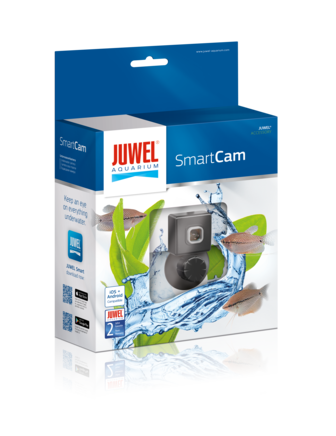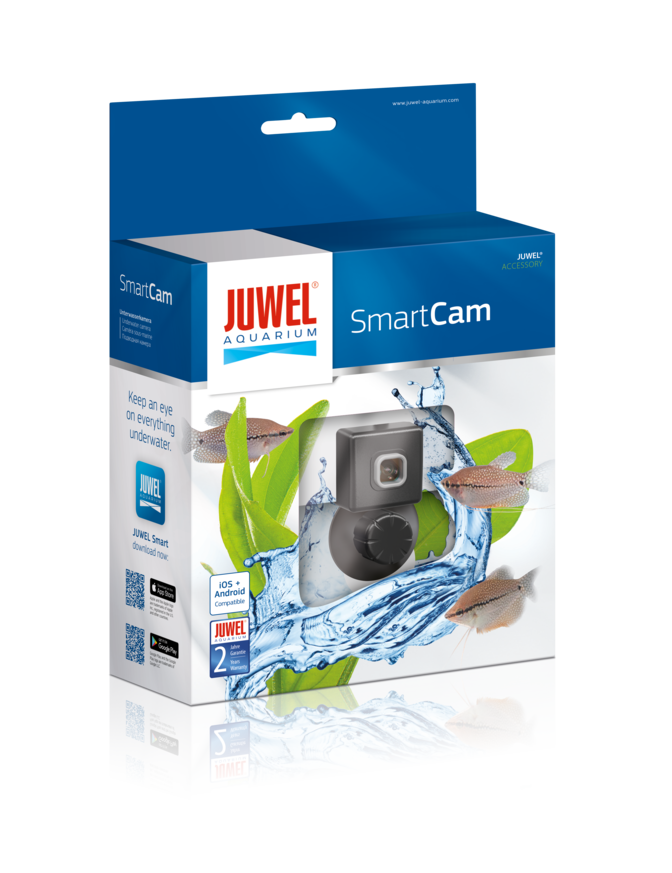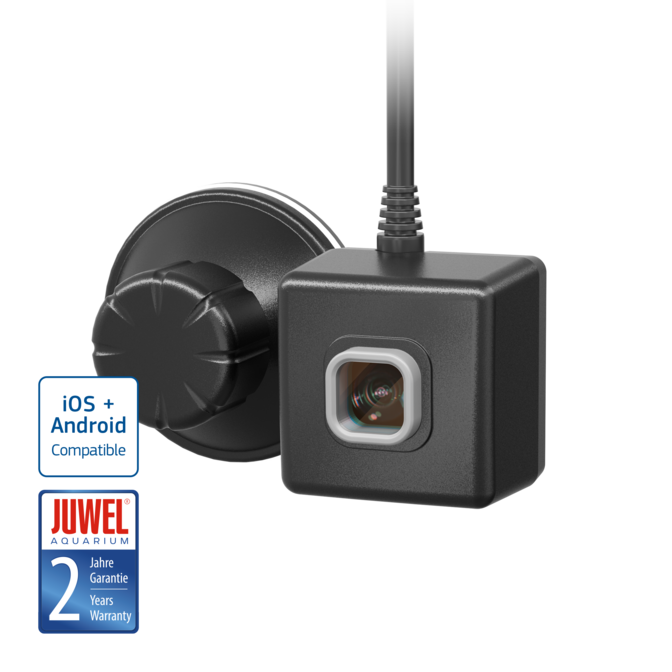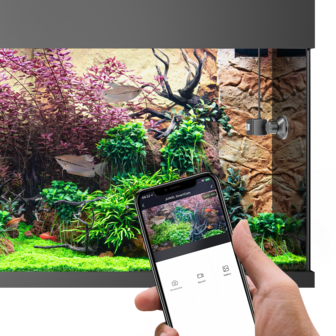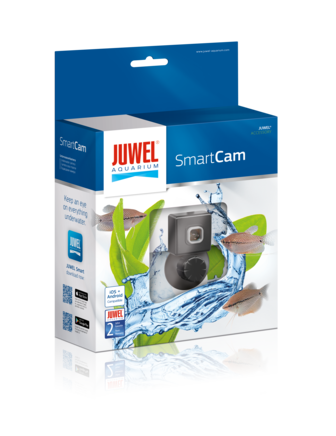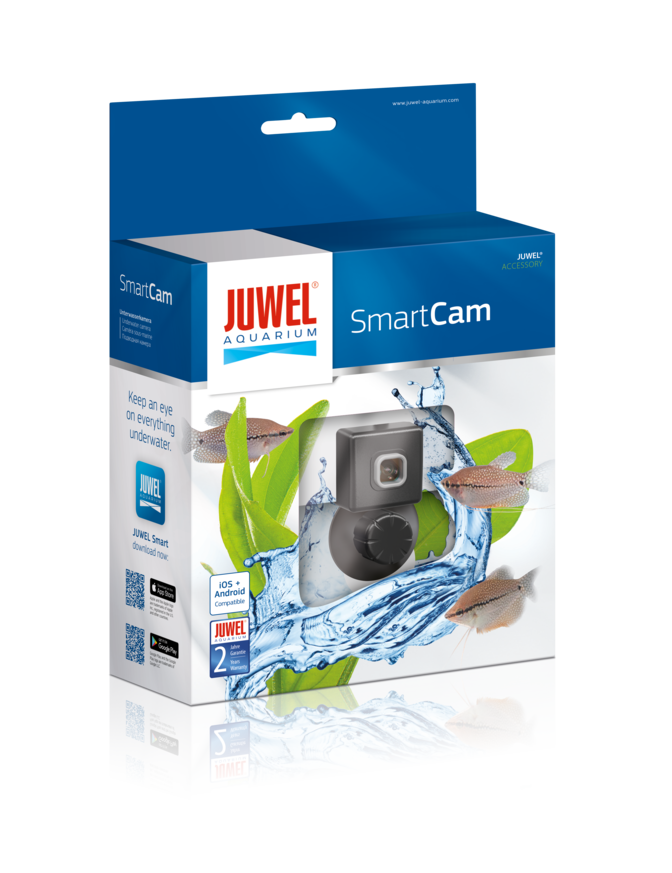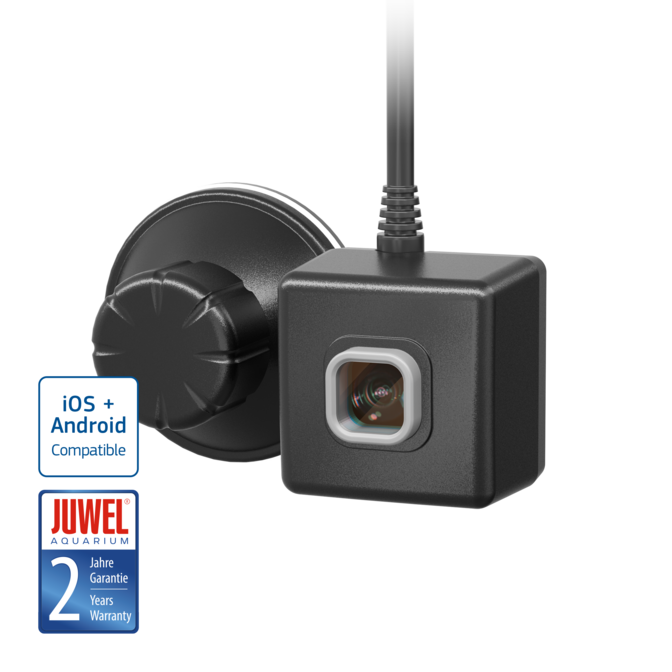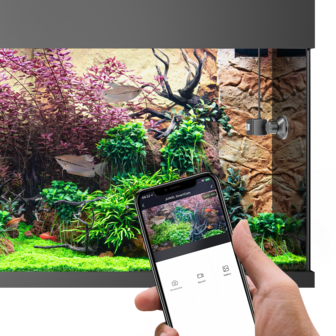 SmartCam
The JUWEL SmartCam allows you to comfortably monitor your aquarium from anywhere. Keep an eye on your underwater world at all times.
Characteristics
Live stream of the aquarium
Worldwide access via the app
Integrated photo and video function
Simple camera release
Easy to install and align
Dealer Locator
Product Details
The JUWEL SmartCam allows you to comfortably monitor your aquarium from anywhere. No matter whether you are on holiday, at the office or on the road, with JUWEL SmartCam you can always watch what is happening in your aquarium in real time via a live stream.
Features
Live stream to the aquarium
Good visibility thanks to the 120-degree camera angle and high definition resolution.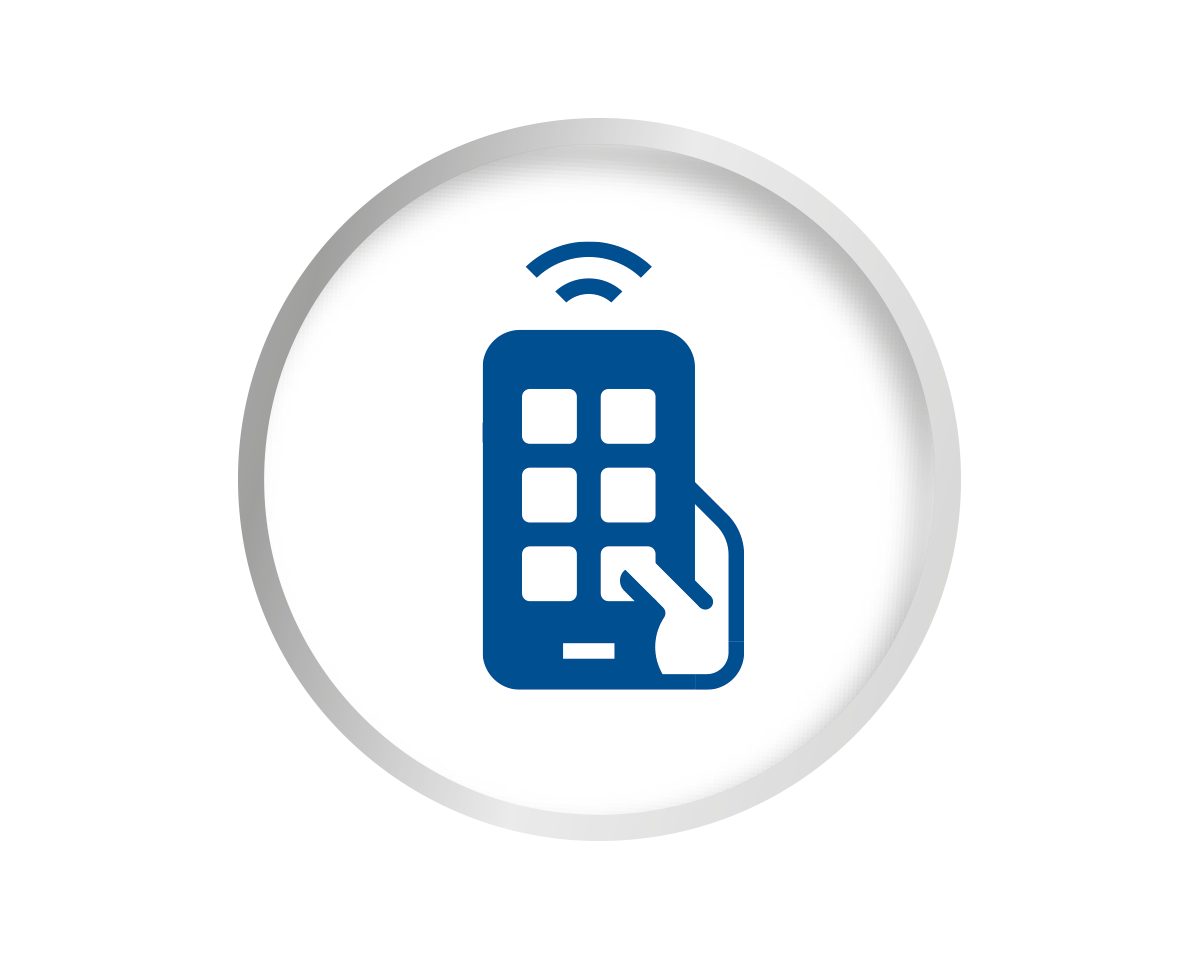 Worldwide access via the app
Can be controlled via the free JUWEL Smart App. Available for Android and iOS.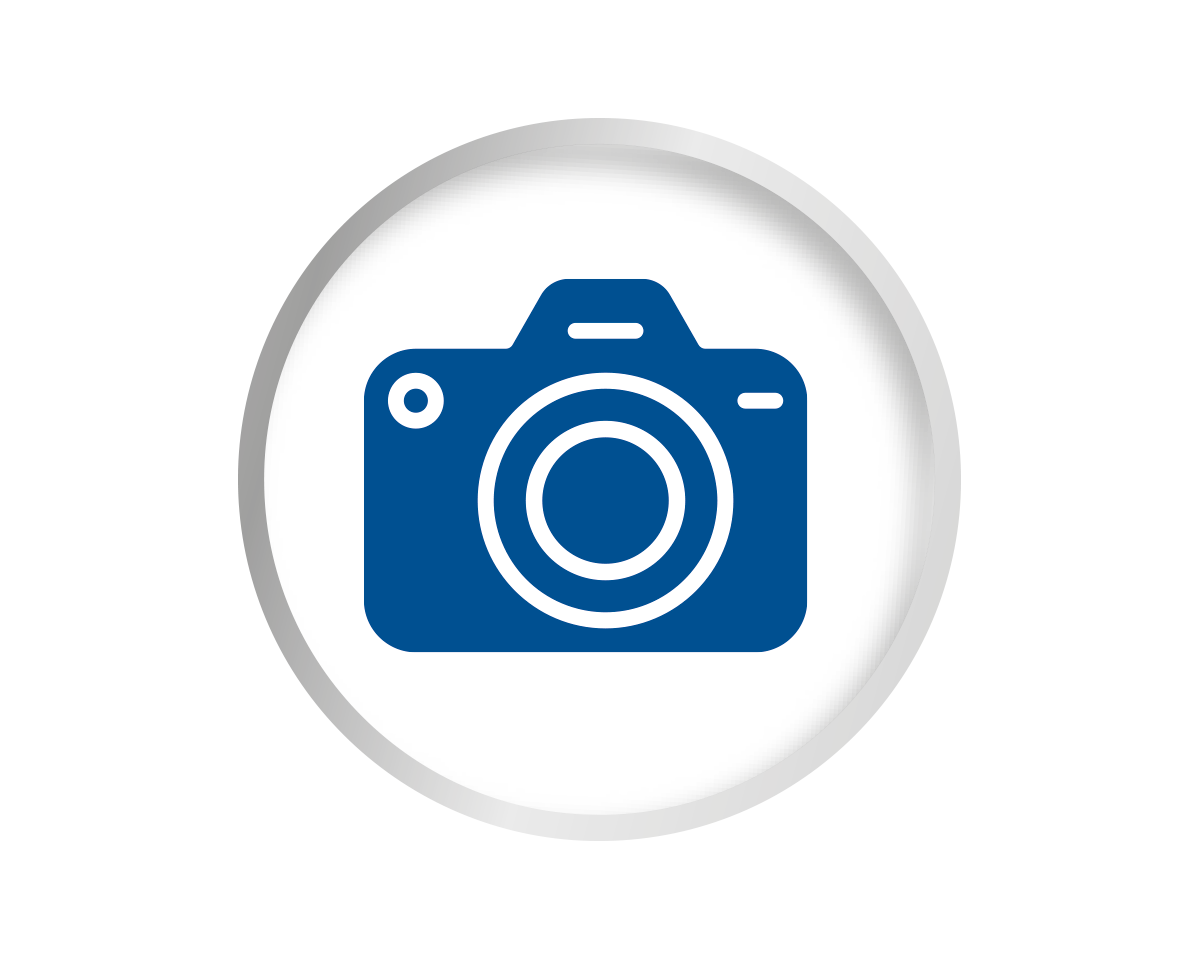 Integrated photo and video function
You can take photos and record videos of your underwater world at any time from anywhere and then easily share them.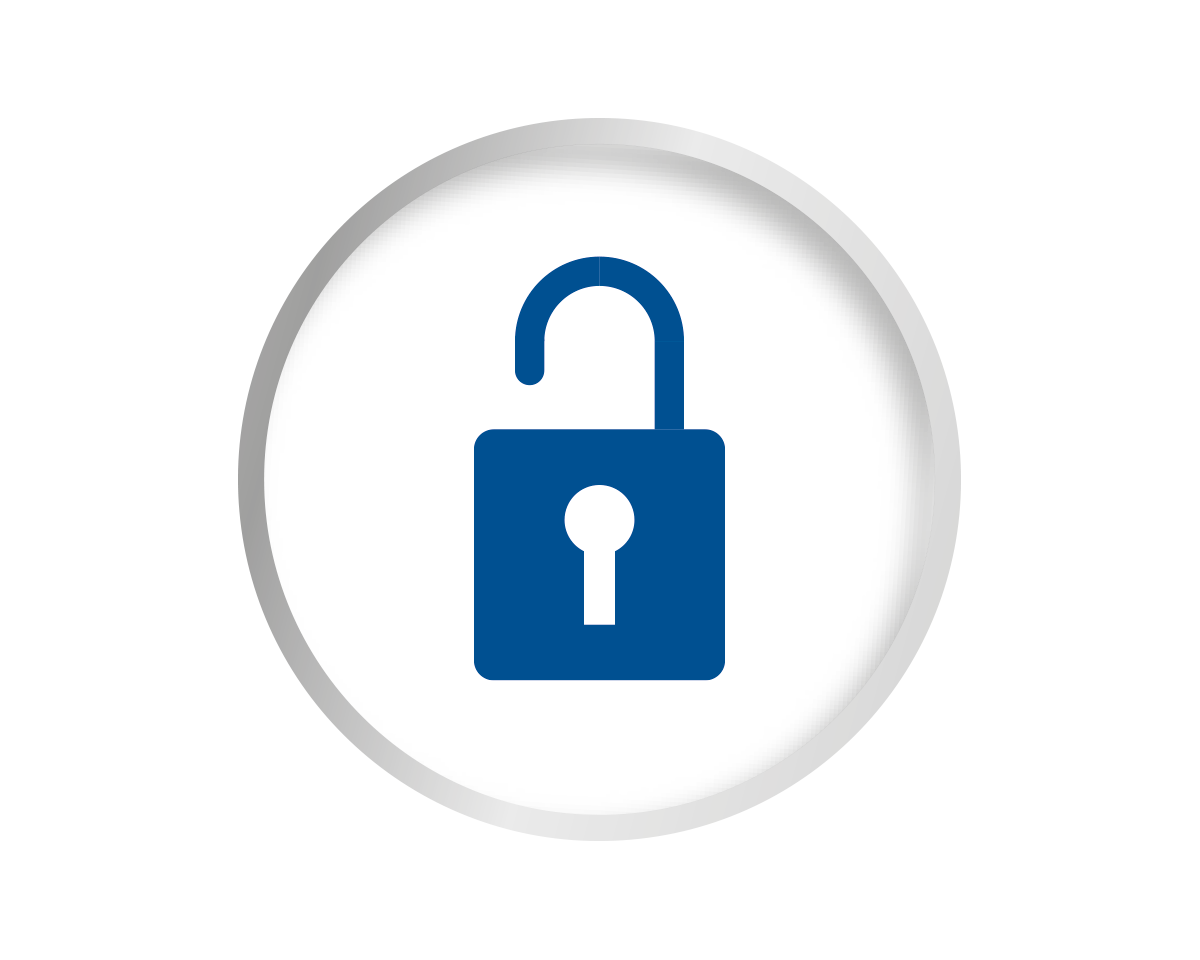 Easy camera approval
Approve the camera and let all family members see unique sights of your underwater world.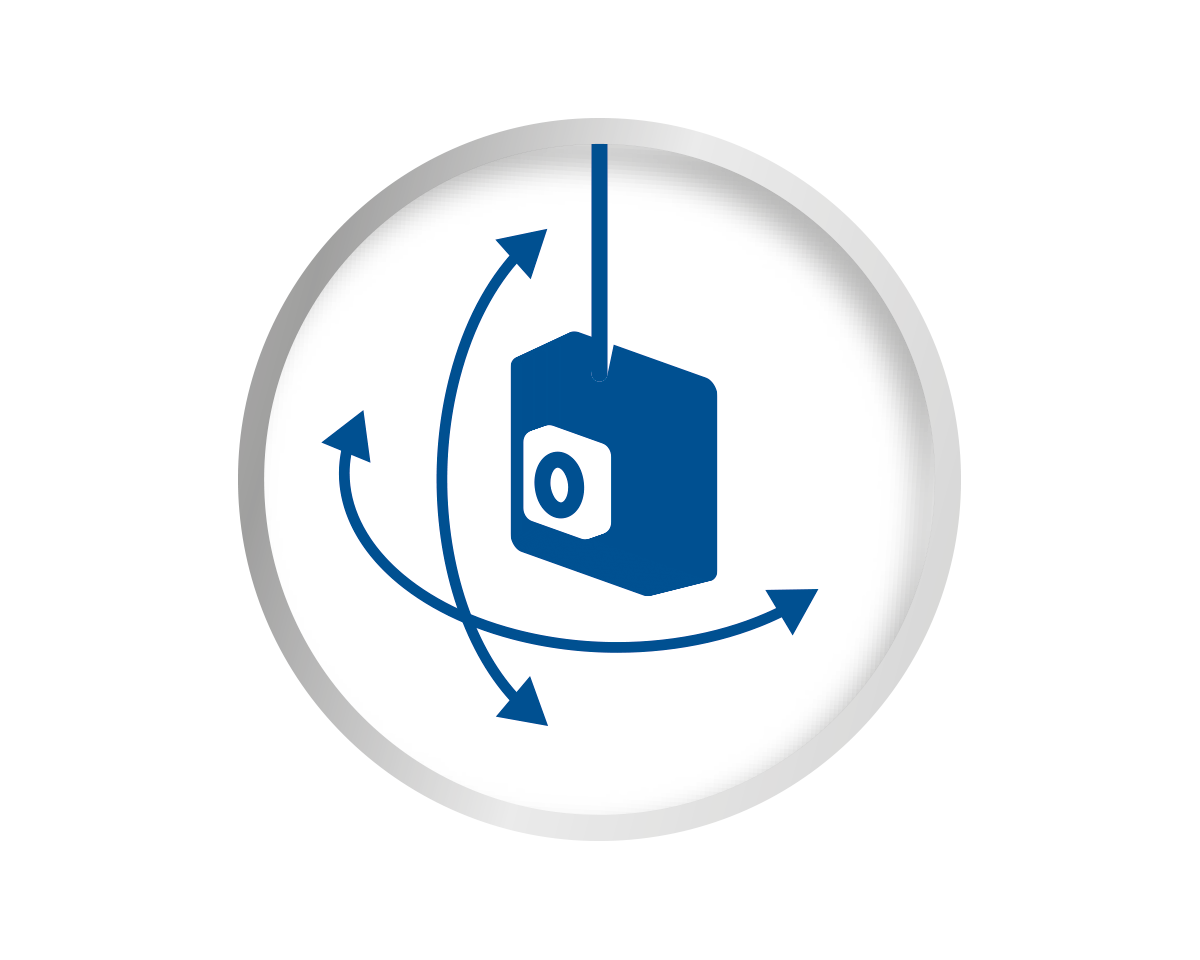 Easy to install and orient
Easy to install thanks to the integrated suction mount. Can be placed anywhere in the aquarium and individually oriented using the ball joint mount.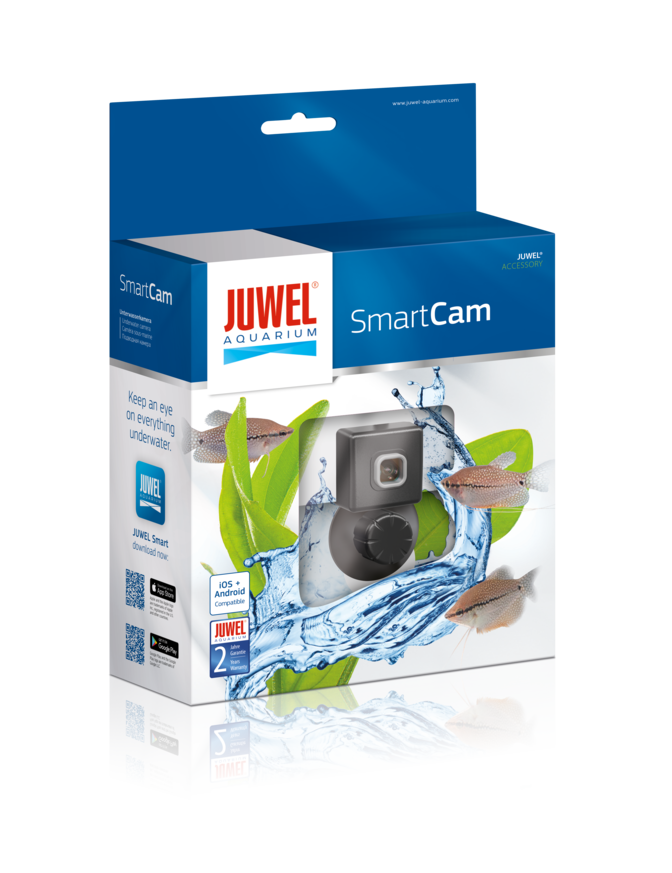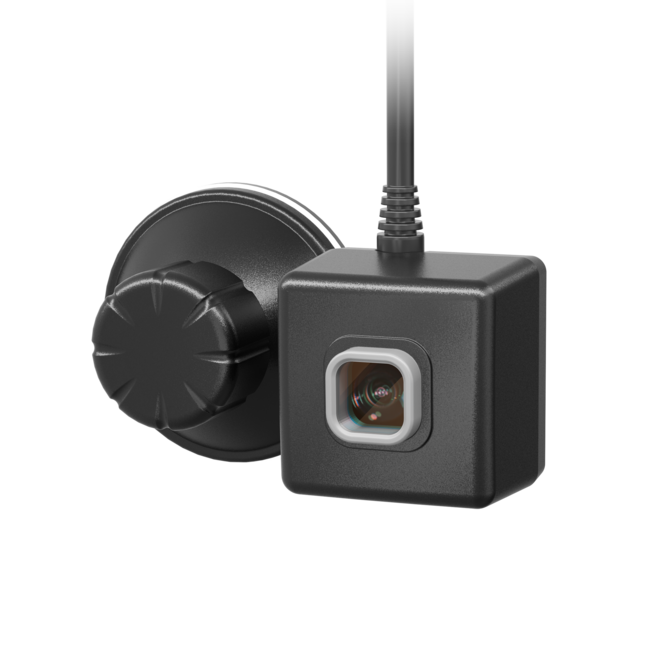 Technical Data
Product Code

89502

Measurements

4 x 4,5 x 8 cm

Cable Length

236 cm

Incl.

Power adapter

Camera Angle

120 degree

Camera Resolution

HD - 1.280 x 720

Suitable for

Suitable for fresh and sea water
Every JUWEL aquarium is already equipped for easy installation of an automatic feeder by JUWEL. The EasyFeed can be programmed for two feeding cycles a day, and allows you to feed your fish at intervals of six hours. JUWEL Aquarium has developed the SmartFeed to allow for more comfortable feeding with a more comprehensive range of functions. This automatic feeder can be programmed for three feeding cycles a day with 8 different dosing levels. The integrated display facilitates programming and provides for an overview of your settings. Two conveyor screws for flake and granulate feed are included, so you can adjust your automatic feeder to your type of feeding. A feed chamber extension is also included, to allow for automatic feeding during even longer periods of absence.

Both models are ideal tools for cleaning your JUWEL inside filter and the ground material of your JUWEL aquarium. The AquaClean works by means of the Quickstart system, that transports the water flow and dirt into a bucket by means of a shaking motion and without any inconvenient suction. The AquaClean 2.0 has been revised, and the previously used Quickstart system has been replaced by the Easy Start System. Simple, repeated squeezing of the pump activates the water flow immediately.

We guarantee all of our products for 2 years from the date of purchase. Filter sponges and fluorescent tubes as well as all components that are subject to normal wear, e.g. the impeller of the pump, are excluded from the guarantee. Any guarantee claim must be substantiated with a valid proof of purchase.